1. Professional Apologizer
Some businesses just can't find it in them to say they're sorry. Or, their mistake affected so many people, the company doesn't have the manpower to make all the calls. Or, an individual needs to apologize but wants to avoid the uncomfortable situation. In Japan, a Professional Apologizer will do it…for $240.
2. Dog Surfing Instructors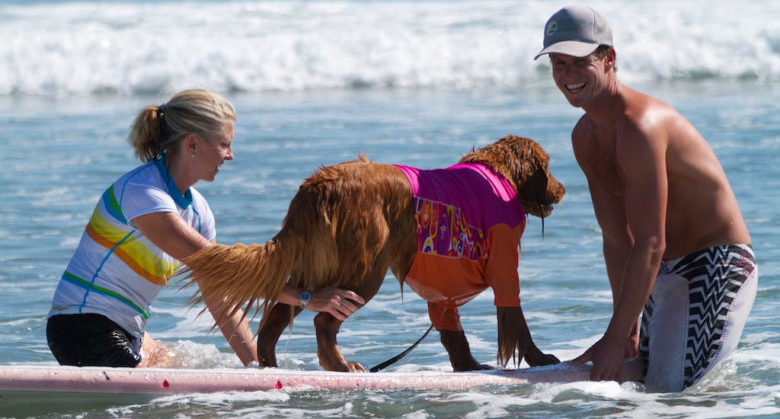 Image source: www.descopera.ro
Dogs have been surfing with their owners since at least the 1930s. According to Social Surf Dogs, 2006 saw the first organized surfing competitions for dogs. It's only logical that this profession would follow. Glassdoor states that dog surf instructors in San Diego, CA can earn up to $14/hour.