1. Rosie Before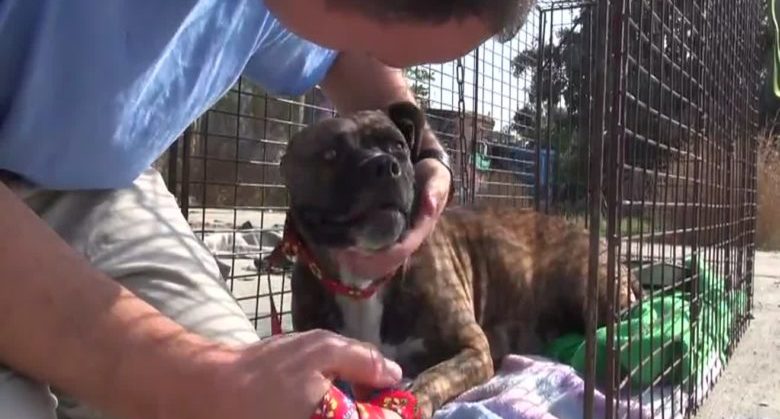 What do you do when you suspect the dog you're rescuing has puppies hidden somewhere? Eldad Hagar of Hope For Paws cleverly captured a street pit bull he named Rosie by luring her into a cage. Before loading the girl into his car, he suspected and discovered she was lactating. Now what? He couldn't rescue Rosie and leave behind an unknown number of helpless pups! With a leash around the mother dog, Eldad used his phone to play sounds of crying puppies. Pretty smart, huh? This spurred momma to action and she led Eldad to her five babies who were lovingly loaded into a box and then the whole family got a ride to the hospital.
2. Rosie And Pups After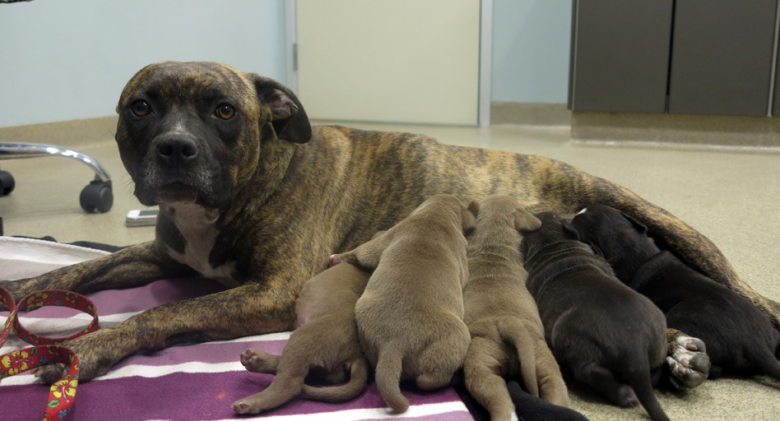 Watch Rosie's rescue by clicking here.