1. Water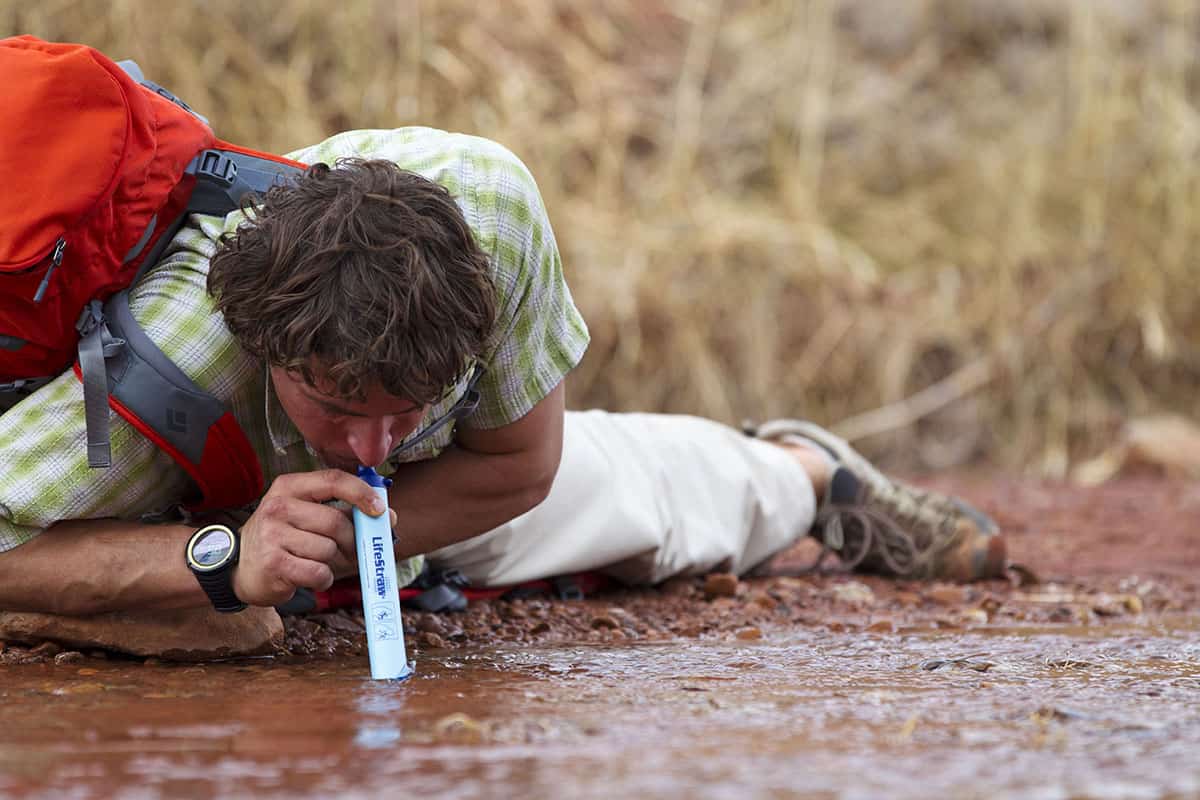 One gallon of filtered water per person per day for a minimum of three days. This is the most essential life necessity and will keep you hydrated and help sanitize if water sources are contaminated. You should have a lot of bottled water ready in your house, but what if you need to leave the house in a hurry?
Then the Fixt Survival Filtration Straw is what you want. It works like a regular straw, except you put the bottom end into contaminated water you wouldn't normally think about swallowing. Then you drink! You have to exert extra force to pull the water up, almost like sucking a milkshake through a straw. The reason for the resistance is you need to pull the water through the dual cleansing chambers that remove 99.9% of bacteria, viruses, and parasites (including parasites like e-coli, campylobacter, shigella, vibrio cholera, and salmonella). The 9" straw is built to last and the filter will provide 1000 liters (about one year's worth) of filtered water. Take it camping, hiking or carry it "just in case," and be able to drink worry-free from streams, rivers, ponds, lakes and more. You can even drink dirty toilet water by using this straw!
If you don't have water, there won't be any way you for you to survive a disaster situation. Make sure this is the first thing you include in your survival kit.

Click Here For More Information About Fixt Survival Straw