1. Sabre 3-In-1 Pepper Spray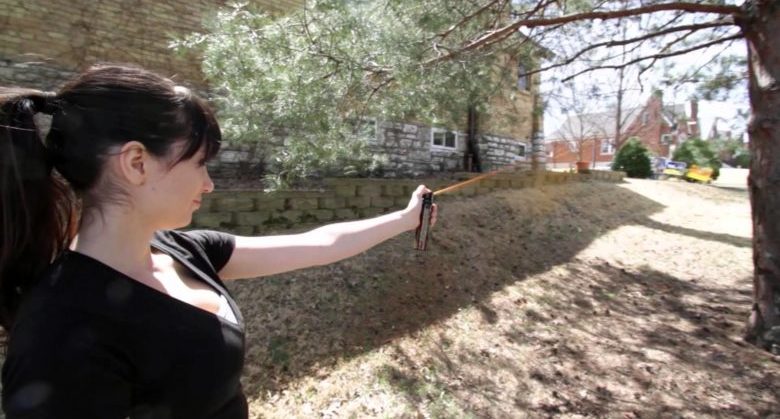 This pepper spray will stop any tree from attacking you (as shown in the image). It will also stop any man, woman or animal because Sabre 3-In-1 also contains CS tear gas for enhanced, quality facial burning and UV marking dye to leave a would be-assailant not red-handed but red faced and easy for police to identify. "Attention all units. Be on the lookout for a male suspect, probably not able to see very well, possibly crawling or hunched over a trash can and, oh! he has dye all over his face." The canister holds 35 bursts that reach an impressive 10 feet.
2. J5 Hyper V Tactical Flashlight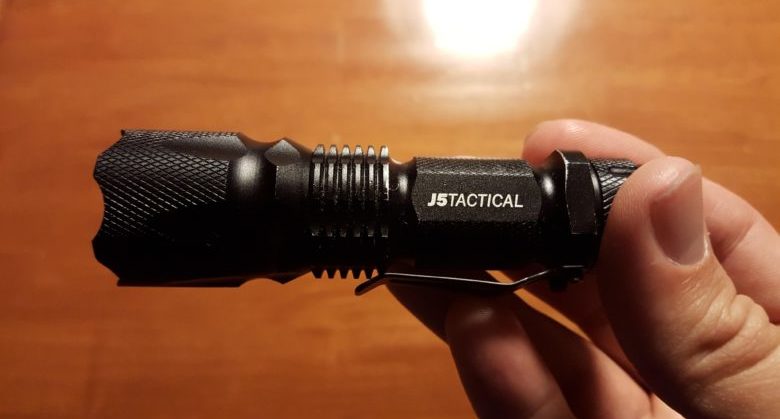 Small, yet powerful. But if you want to light up a landing field, this isn't your flashlight. It will envelop an interior with light so fully, you'll be surprised it runs on a single AA battery. It's got some cool features like a jagged top and bottom bezel for defending yourself at close range. It's also small, allowing you to use the strong belt clip to hook onto your pants and take it hunting, camping, fishing or just to the office each day. The case is heavy-duty and there are three beam settings including a strobe that's good for disillusioning attackers or signaling for help. At full telescope, you'll be able to light up a small area 800 feet away.